Xiaomi has come out of nowhere and captured the imagination of the Indian
market. We might be extremely brand conscious, but that's never stood in
way of a fantastic bargain. The upstart Chinese smartphone manufacturer
promises just that - a Rs. 14,000 phone with specifications that match those of
competitors' products which cost twice as much.
The
Mi 3
looks great on paper, and if
Xiaomi
can pull off what it's promising, it
throw the entire market into disarray. The effect could be far more significant than
that of the
Motorola
relaunch in India, which has redefined our expectations
and kicked competition into high gear this year. At the end of it, consumers gain
the most, with improved choices and lower prices.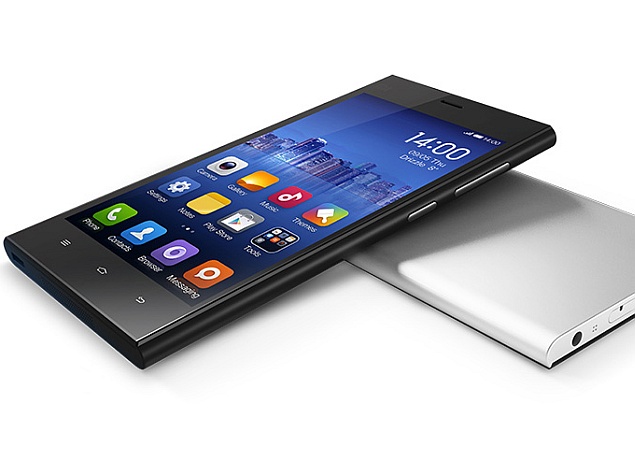 Look and feel
The Xiaomi Mi 3 comes in a beautifully minimalist Muji-esque cardboard box
with nothing but a small MI logo in one corner. The phone itself is snugly encased
in a small cavity in the middle. It looks fantastic, but unfortunately the label on
the rear and the text on the protective plastic are in Chinese. There's nothing in the
box other than the phone, a charger head, USB cable, and a small sheaf of
papers (with a SIM eject pin much like Apple's) - not even a headset. The papers
are all in Chinese, and the charger has flat pins too. We hope the packages that
end up in retail here are suitably localised.
The phone itself looks good at first, but that impression doesn't carry through when
you pick it up. It's very plasticky and feels a bit insubstantial even though Xiaomi
advertises an "Aluminium-Magnesium alloy frame". The material quality is on
par with that of similarly priced devices from Indian brands, so we have to remind
ourselves not to expect too much.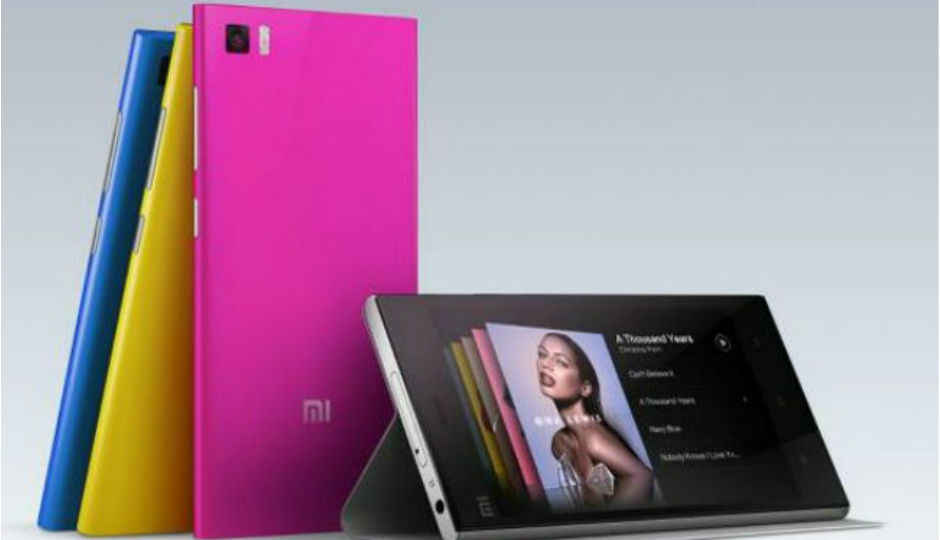 Features and specifications
Now comes the most interesting part. Somehow, Xiaomi has managed to
cram all the components of a 2013 flagship into a 2014 budget phone. The
spec list starts with a Qualcomm Snapdragon 800 SoC with four Krait 400
CPU cores running at 2.3GHz and an Adreno 330 GPU. The screen is a
5-inch full-HD (1080x1920-pixel) IPS panel and the camera is a 13-megapixel
Exmor unit with a dual-LED flash. There's also 2GB of RAM, 16GB of internal
storage space, a 3050mAh battery, NFC, Wi-Fi b/g/n/ac, Bluetooth 4.0 and
A-GPS with GLONASS.
It's still a bit hard to digest the fact that all this hardware is contained within a
phone that costs just Rs. 14,000. The
Moto G
, which has been the most obvious
phone to recommend at this price ever since its launch is based on a
Snapdragon 400 SoC and has a 720p screen - and that was what we considered
a breakthrough in value devices just six short months ago.
There's only one shortcoming, but it's a really big one. For some strange reason,
the Xiaomi Mi 3 lacks a microSD card slot. With all this power at our fingertips,
it's a crying shame that storage space is limited to 16GB (only around 13GB of
which is user-accessible). Xiaomi does sell a 64GB model internationally, but it
is not being offered in India at launch time. If the company stays on track and
keeps the price premium minimal if or when it does launch, there should be no
reason to buy the 16GB version anymore.
Software
The Mi 3 runs Android 4.4.2, but for better or worse, it's nearly invisible under
Xiaomi's custom MIUI skin. Right from the lock screen, you know it's unique. You
have to swipe downwards to unlock the phone, which takes some getting used to.
You can also swipe in other directions to jump straight to the camera, phone or
messaging apps. MIUI lets you define custom text that shows up on the lock
screen, which could include your contact details so that people can return the phone
to you if you lose it.
Xiaomi has gone with a redundant Menu button rather than a dedicated Recents
button - this is a waste, considering menus are always visible in Android 4.4.
Long-pressing the button brings up a custom app switcher which shows you how
much RAM is currently occupied, and lets you close all open apps with one tap.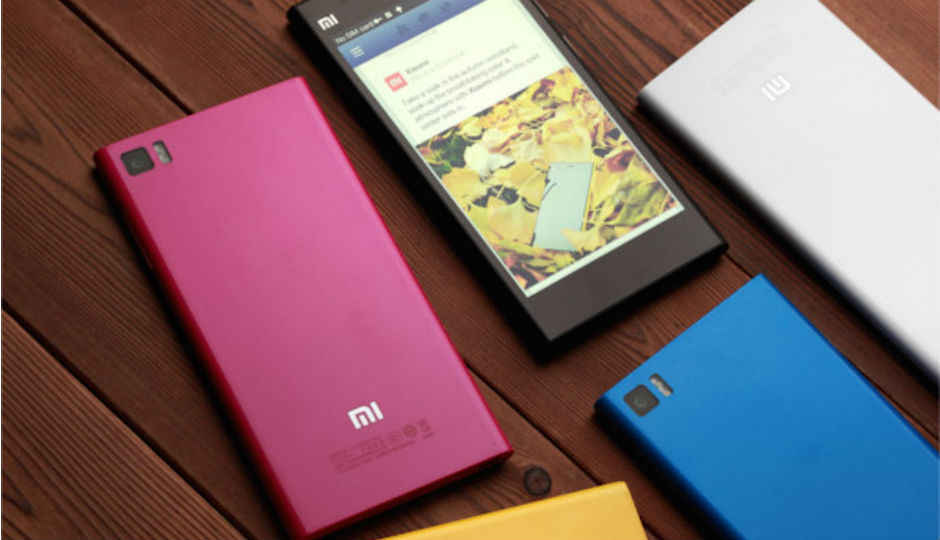 Camera
Like the rest of its software, the Mi 3 has a custom camera interface. It's set to
Simple Mode by default, but there's also an Advanced Mode that increases the
number of controls available. There are easily accessible toggles the flash,
HDR mode, panorama, filters and skin tone enhancement. Dig a little deeper and
you'll find settings for picture quality, sounds, watermarking, exposure settings, face recognition, saturation, sharpness and more.